For our winery equipment we've selected the best !
To filter the grape juice, we use a percolation system through vulcanic gravel. Tastewise this is a interesting method. Barrels are used for two and a half year, they ensure a good oxygenation while the wine is ripening. One of our special wines to discover is the Chasselas aged in oak barrels. To allow a perfect aging, we stock these bottles for a couple of years in our cellar. Some of our local chefs prepare special dishes to be tasted with this special wine. And with success !
These wines are highly praised, but still quite unknown to the public.

Winery equipmentv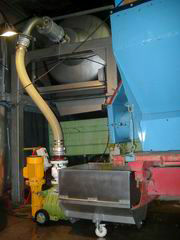 Harvest pump
This machine pushes the entire grapes through without crushing the stems.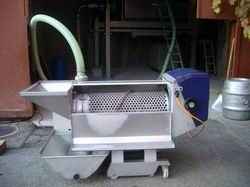 Destemmer
This machine seperates the stem from the grapes before being put in vessels. This operation demands a lot of careful attention as to avoid smashed berries and stems.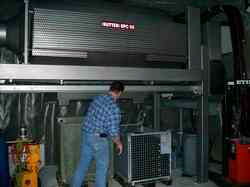 Winepress
A pneumatic pump is used to extract the liquid from the grapes. To a max. of 1.98 bar, the pressing is extremely gentle and smooth. There is almost no mecanical strain on the harvest.
Filtre rotatif
To ensure a perfect limpid juice without any impurities, we use the vacuum filter method.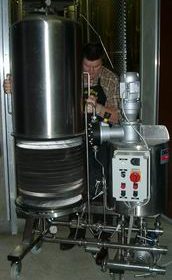 Volcanic gravel
Equiped with several horizontal disks and a layer of volcanic sediments for the filtering of the stabilized wine.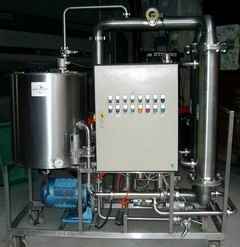 Filter Tangential
The stabilized wine is filtered by pression through an organic tube system.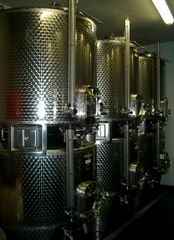 Filter Vessels
Stainless steel or enamelled vessels (AISA 316) to store the wine.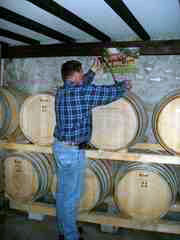 Oak barrels
Some of our wines are fermented on barrels of the 'Bourgogne type' which contains 225 ltrs.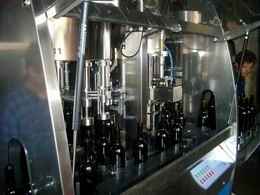 Bottling unit
This unit cleans the bottles, pumps up the wine, fills the bottles and corks them. The speed of this unit varies from 500 to 2500 bottles an hour.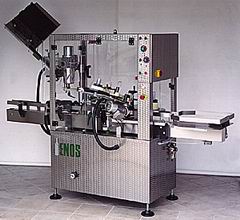 Label machine
This labelling machine finished off our final product.